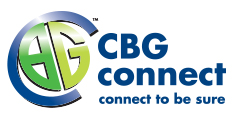 Die Herausforderung
CBG Connect is certified by KPN as a Platinum Business Partner, and advise, guide and offer services like: mobile contracts, smartphones and connectivity services (i.e. fiberglass): CBG connect will make sure that you can fully trust on your internet- and phone facilities, so your work activities can be carried out fast and efficient.
Ein Projekt von SuperOffice Benelux (www.superoffice.nl)
CBG Connect is the direct link between entrepreneurs and KPN, and has set the goal to offer entrepreneurs reliable and fitting services from KPN. Before we switched to SuperOffice in 2011 the contact details were saved in Outlook, the paper work on the server and it also occurred that data was stored in the "heads" and paper agendas of our employees. To serve our customers even better we searched for a user-friendly and powerful system where customer information is displayed in a simple way and where information could be shared between co-workers.
Die Lösung
In 2011 CBG connect started with a small CRM project team with the goal to bring all the scattered information together in one system. After identifying all the wishes and demands of the different departments in the organization we decided on SuperOffice.
We started with the basic design and chose for a phased implementation of the different models. With the extensive possibilities of SuperOffice all of our customer information is accessible for all departments.
Der Erfolg
SuperOffice has ensured that all the available data will be shared in an efficient way, making sure every department has a good insight of the customer information making it possible to help customers even better.
SuperOffice provides a digital customer file, but also has the possibility to make various reports available for management. Managers and the board are quickly informed about achieved targets, outstanding sales projects and deviated sales figures. This helps the evaluation of business activities to be more efficient and easy. With the SuperOffice add-on's that were installed recently we are provided with an even better way to make sure our customer service is excellent. Self-made and time-consuming lists are history.
Der Kundennutzen auf einen Blick
Zentrale Plattform für alle Mitarbeiter
Vollständige und aktuelle Kundenprofile und Kontaktinformationen
Zentrale Ablage der Informationen stellt eine proaktive Kundenansprache sicher
Gesteigerte Effizienz innerhalb der Unternehmung