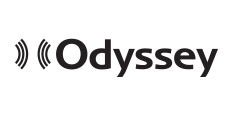 Die Herausforderung
Odyssey Systems provides businesses with telecommunications and internet services from its purpose-built offices in Stockton on Tees. It has experienced unprecedented success, which includes winning three awards in just two years for excellent customer service.
Ein Projekt von SuperOffice England (www.superoffice.co.uk/)
Until 2001, Odyssey Systems employees were still relying on paper diaries and files alongside their computer systems. Individuals often relied on their memories and spent time digging around for information, which left too much scope for human error and was time-consuming.
Die Lösung
Christine explained why they chose SuperOffice: "Compared to the other CRM systems we considered, SuperOffice was much easier to navigate and gave an extreme degree of scalability and flexibility. The initial outlay was lower because it's modular, so we could just purchase the bits we needed.
"Although most modern systems are hosted, SuperOffice has retained the ability for us to run it from our own server to comply with telecommunication industry guidelines for those holding sensitive customer details."
The sales team trialled SuperOffice before it was fully rolled out to the rest of the business.

Das Resultat
On introducing SuperOffice to the telesales team, human efficiency increased by 35% – so it was soon deployed throughout the rest of the company. It is used to schedule engineers, prioritise tasks, manage financial accounts, and to quickly and easily generate management reports. Soon it will be used to manage projects, email marketing, track product lifecycles and identify potential customer upgrades.
"The SuperOffice solution from Redcastle has enabled us to provide excellent customer service; we wouldn't have been able to win three customer service awards within two years without it.
"It is so simple that we don't need to provide user training to new recruits – they simply sit down and start to use it. I haven't heard any complaints.
"Redcastle are only a call away if we need anything, and we have maintained a strong relationship for almost 14 years. They are always showing us how to use new functionality within our existing modules or introducing us to new possibilities.
"SuperOffice has become our central information system. Its transparency enables everyone in Odyssey Systems to quickly access information and remain informed about their colleagues' activities," said Christine.
"It was difficult to gather management information, such as sales pipeline reports. We run a lot of telesales campaigns and wanted a system that would enable instant access to the communication history behind each contact, so my team could remain informed when speaking to a potential customer," explained Christine Gilbert, Sales Director at Odyssey Systems.
In such a fast-moving environment, there was very little time to train new users. Odyssey Systems also had aggressive growth plans and needed something that could scale and develop with commercial demands and contribute towards managing the business.
"SuperOffice was recommended by one of our customers, who put us in touch with Redcastle, a well-regarded distributor. It fitted our requirements and has now withstood the test of time," commented Christine.
Der Kundennutzen auf einen Blick
35% increase in telesales efficiency
Helped grow turnover from £500,000 to £4,000,000
Supported 400% growth in headcount
Extremely flexible
Infinitely scalable
Low set-up costs
Can be hosted on customer site
Möchten Sie wissen, welche Geheimnisse hinter dem Wachstum dieser Unternehmen stecken?
Registriere dich für unseren Newsletter. Sie erhalten Originalinhalte in Ihrem Posteingang, die Ihnen dabei helfen, Kundenbeziehungen in Umsätze umzuwandeln.