Have you ever wondered why there's a little owl hanging out in the SuperOffice logo?
If you (like many of our customers) have been with us for a decade or two already, chances are you already know the story. You probably also are aware that said owl has been through a makeover or two!
But today, on International Owl Awareness Day, we want to shine the spotlight on our beloved mascot, Hugo, and tell his story.
SuperOffice was founded in 1990, and Hugo the owl has been a core part of the brand for almost just as long. But what does an owl have to do with a super-duper CRM platform?
Our founder, Une Amundsen, was telling a designer about the idea of SuperOffice. Remember that CRM (Customer Relationship Management) wasn't even a thing back then! In fact, the term CRM wasn't coined until 1995. But the idea was there - the idea that company sales teams needed an easy to use tool to support their important work. Une came up with the idea for SuperOffice – a transparent software platform which would simplify the work of sales teams, giving them a 360-degree view of their customer relationships, including quick and easy access to all vital customer (or prospect) touch points like proposals, activities and obviously also sales pipeline.
The designer instantly got it. Hearing Une talk about SuperOffice, how it was designed, and what it would help people do, he pointed out that it was quite a bit like an owl. Sitting up high in the tree tops with a sharp, birds-eye view of everything happening below – able to turn its head in any direction and never miss a thing!
Of course, SuperOffice was also a very sophisticated tool for businesses that meant, well, business. That's why Hugo wore a tailored suit for many years! (And his name? Well, let's say that it was also inspired by a certain suit...)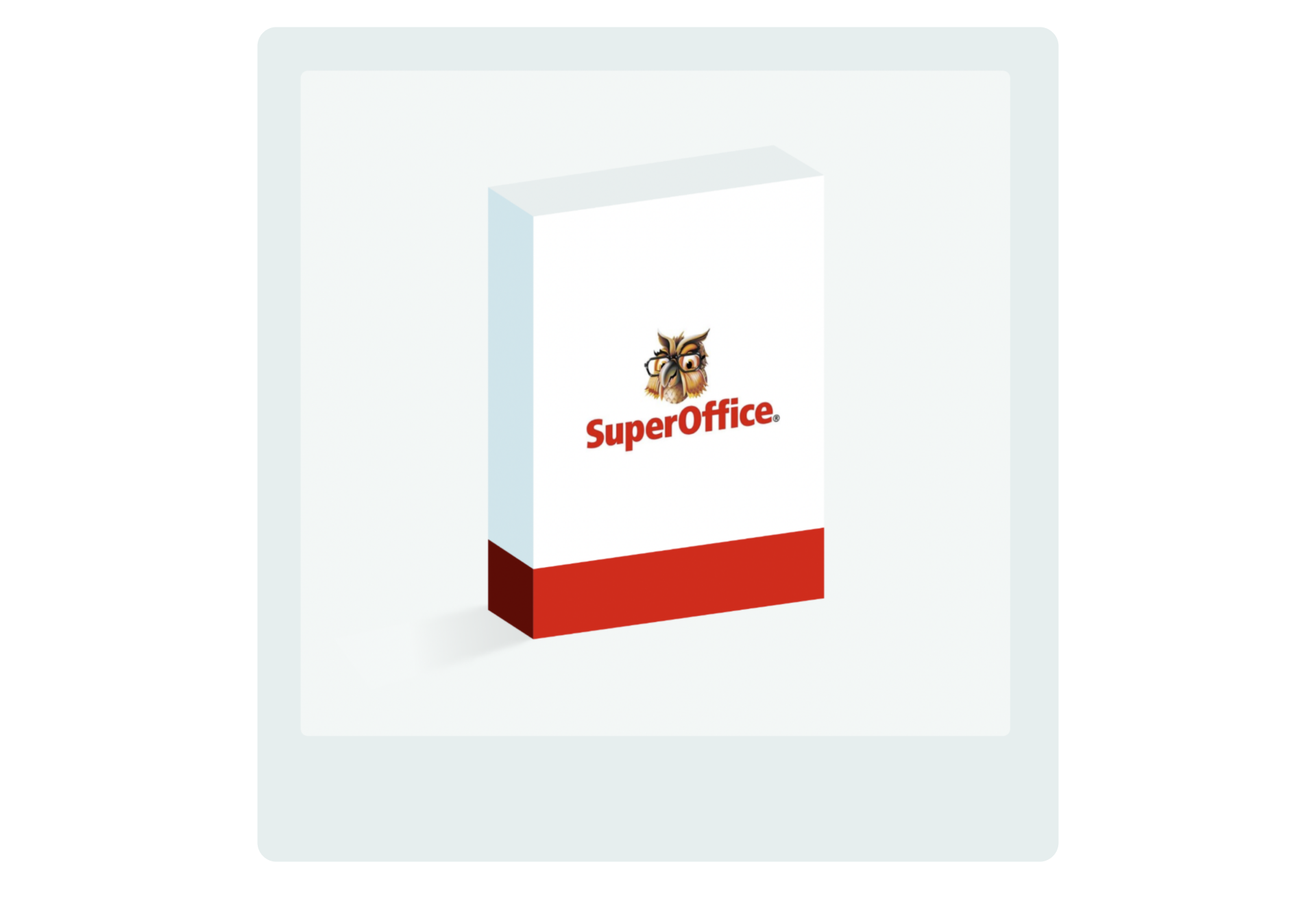 In recent years you may have noticed that mascots for B2B brands are trending. (After all, why should B2C companies get to have all the fun?!) But Hugo doesn't need to follow trends – he's a veteran. And a beloved one at that!
But of course, at SuperOffice we are all about keeping up with the times, and Hugo's oh-so-1990s getup did need an update at some point. He dropped the suit – we're a fan of business casual these days. He became more minimalistic, more subtle – but he's still a hugely important part of our brand. He and his other owl friends can be seen throughout our offices, and sometimes he even shows up at events, like on our last company award trip in Italy! He's a busy guy...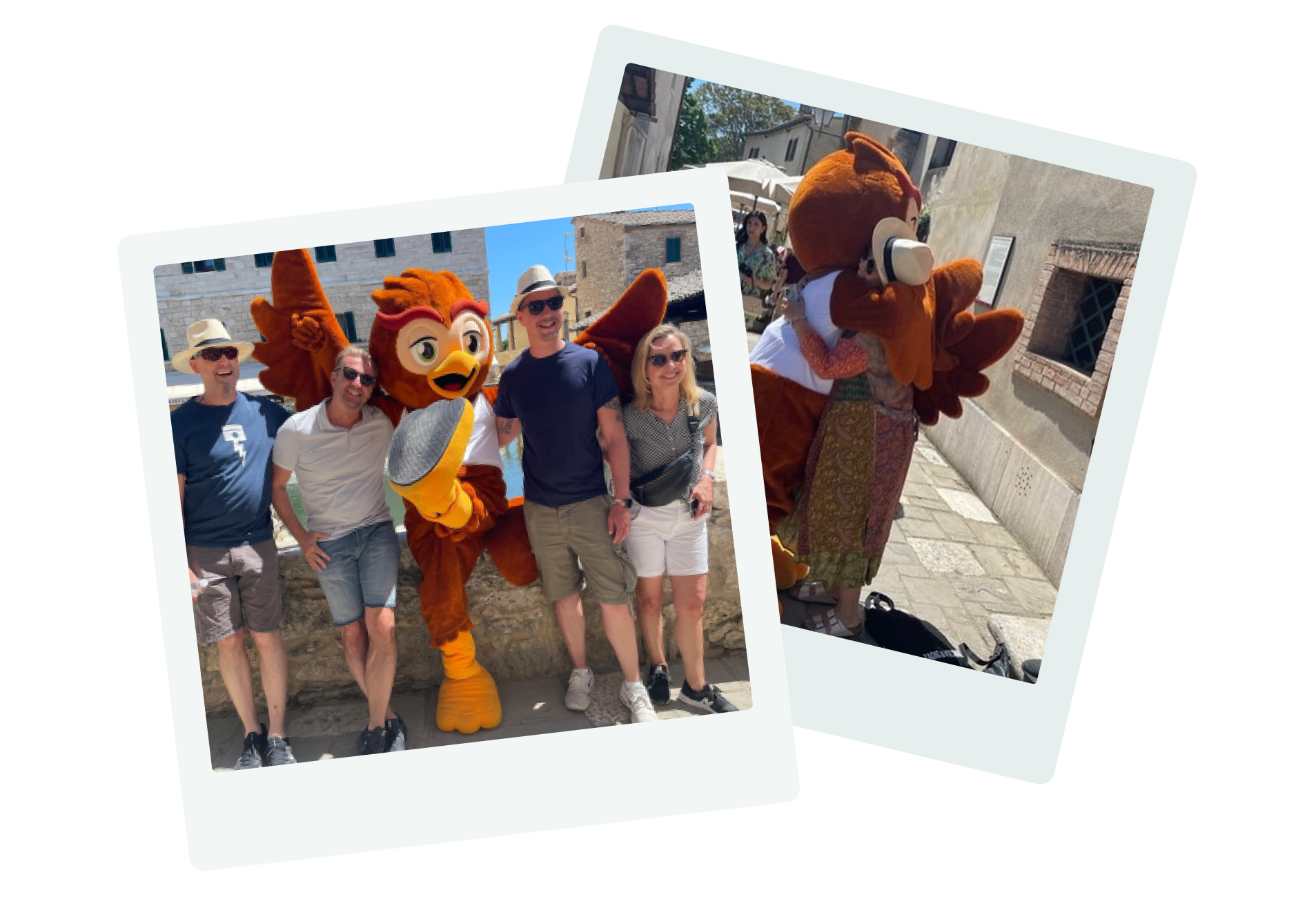 We have a feeling you'll be seeing more of Hugo, too. Keep your eye on the sky – you never know when he'll be flying by!