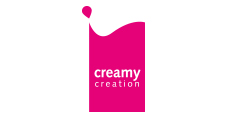 Die Herausforderung
Creamy Creation was established in 1979 as a Business Unit of FrieslandCampina, one of the world's largest dairy cooperatives. Today, we are the market leader in emulsified beverages and serve a global customer base.
Ein Projekt von SuperOffice Benelux (www.superoffice.nl)
FrieslandCampina Creamy Creation manufactures a wide range of beverages for the alcoholic and food beverage markets. Creamy Creation wanted to optimise the administration of all their client-related activities during the sales process. Time to market (from idea to product) is short, so a multi-disciplinary approach was needed.
As every activity (development, projects, contacts) is organised around the client, a versatile, user-friendly and efficient tool with a good ROI was also needed. In addition, there were no specific customer contact registration systems in use other than SAP, which functioned as a back-office system.
Die Lösung
SuperOffice is being used by the entire sales and R&D departments of FrieslandCampina Creamy Creation. Given the company's international nature, sales representatives often work abroad. With the online version of SuperOffice, they can register their visit reports and appointments in SuperOffice.
All office-based staff are therefore kept up-to-date with the customer's situation. As a result, customer service can be greatly improved. Choosing which marketing actions to take is also very straightforward. The latest version of SuperOffice has significantly extended these functions.
Das Resultat
The aim of our CRM project was to optimise our customer contact system in order to gain a clear customer profile.
With SuperOffice, Creamy Creation has largely achieved this aim and has not yet used all of SuperOffice's potential!
Der Kundennutzen auf einen Blick
Übersicht über alle Kundeninformationen
Einfache Ablage und Archivierung der Verträge
Schnelle und zentrale Einsicht in Informationen
Klare Kundenprofile
Web Zugriff möglich