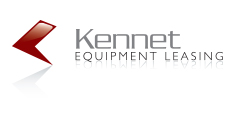 Die Herausforderung
For the past 23 years, Kennet Equipment Leasing has financed equipment worth in excess of £500 million, and now has 57 employees. Its strong balance sheet and funder backing helps the company convert more than 80% of enquiries, which are processed in a precise but fast-moving environment.
Ein Projekt von SuperOffice UK (www.superoffice.co.uk)
Kennet Equipment Leasing has always enjoyed a steep growth curve and worked within an incredibly complex supply chain. Shortly after the company was formed in 1991, its founders faced a mountain of paper ledgers, resulting from sales throughout its start-up phase. Customers had little in common and ranged from large manufacturers and their clients to hairdressers and their EPOS (Electronic Point of Sale) suppliers.
The company's founders needed an efficient way to manage these enormous volumes of records to avoid being swamped in a building full of paper files. Not knowing to what extent the company would grow, they needed to find a system which offered relatively unlimited scalability, which had the capability to efficiently manage a disparate and often entwined customer base, and which complied with extensive industry regulations.
They came across SuperOffice, a CRM system that is suitable for companies ranging from start-ups to organisations with thousands of branches.
Die Lösung
Christine explained why they chose SuperOffice: "Compared to the other CRM systems we considered, SuperOffice was much easier to navigate and gave an extreme degree of scalability and flexibility. The initial outlay was lower because it's modular, so we could just purchase the bits we needed".
"Although most modern systems are hosted, SuperOffice has retained the ability for us to run it from our own server to comply with telecommunication industry guidelines for those holding sensitive customer details."
The sales team trialled SuperOffice before it was fully rolled out to the rest of the business.

Das Resultat
"It probably saves the equivalent of one day a week in document retrieval and filing, although savings vary with different positions within the company. We haven't needed to change systems because Redcastle has been very responsive at tweaking and identifying SuperOffice tools that would be of use to us as they become available – particularly when it comes to marketing," commented Jackie.
SuperOffice provides user-specific functionality. For some employees, it automates record processing, while for others it has been adapted for complex role-specific tasks.
When anyone within Kennet Equipment Leasing needs new functionality, or has an idea about an additional tool that would help enhance the business, they simply ask Redcastle for it.
"Although it's sophisticated, SuperOffice is incredibly easy to use. I was initially shown some basics and then taught myself the rest. The first thing everyone does when they come to work is log in – it's the glue that holds the company together," concluded Jackie.
Der Kundennutzen auf einen Blick
Saves one admin day per week
Unlimited scalability
Functionality added according to business needs
Provides 'snapshot' progress reports
Links and stores details of all forms of communication
Adaptable for user-specific tasks
Ease of use
Möchten Sie wissen, welche Geheimnisse hinter dem Wachstum dieser Unternehmen stecken?
Melden Sie sich bei Thrive with SuperOffice an. Sie erhalten Originalinhalte in Ihrem Posteingang, die Ihnen dabei helfen, Kundenbeziehungen in Umsätze umzuwandeln.