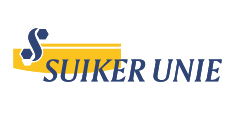 Die Herausforderung
Suiker Unie is a supplier of sugar in the Netherlands and surrounding countries for both industrial applications and retail packaging. Services includes excellent logistical performance, highly customer-focused account management, accurate information and thorough complaint processing.
Ein Projekt von SuperOffice Benelux (www.superoffice.nl)
Within the Suiker Unie organisation, customer information is spread over many locations in a wide range of systems: ERP information in SAP, correspondence locally on workgroup disks and on account managers' laptops, contact information in Outlook or 'tucked away' in the heads of employees. An overview was not easy to get and seemed to take more time to obtain than necessary. Furthermore, the ability to retrieve this information using a single key (the customer!) and to share it easily was missing. This resulted in inefficiencies within the organisation (lots of e-mail messages and telephone calls). The liberalisation of the sugar market has meant that customer contact is more intensive than ever before and more and more disciplines are now involved.
Die Lösung
In 2006 a CRM project was initiated by Suiker Unie with the purpose of providing central access to this fragmented information. After a thorough survey of the preferences and requirements of end users, we ultimately selected SuperOffice as the application for implementing this.
We have deliberately chosen a phased implementation. At first, we focused on both sales departments (Industry and Consumer Products) and the related supporting departments such as Credit Control and Customer Service. Using a business case, ANS Solutions - as certified SuperOffice partner - has provided excellent support throughout the implementation process. On 1 October 2008 Suiker Unie went live with SuperOffice.
Currently, 30 employees are using SuperOffice and the logistics department will join them shortly. The application has been received with great enthusiasm by the current users and became a fixed asset in their day-to-day business in just six months. We have developed an ingenious method to use SuperOffice to provide a splendid blend of ERP information (made accessible through a SAP portal), on the one hand, and, on the other hand, customer contact information (through the usual SuperOffice setup).
Every employee who communicates directly with customers can now access the most up-to-date customer (contact) information with regard to sales, complaints, outstanding payments and information on visits, the sugar market or mailing shots sent at any moment and at every possible location. By all means, the customer is the focus of attention.
Das Resultat
SuperOffice has enabled Suiker Unie to communicate even more professionally with the customer. In internal operations, SuperOffice acts as a bridge by sharing all available information efficiently, without requiring any telephone calls or timeconsuming self-created overviews.
SuperOffice provides a complete, digital customer record. Building on this foundation, SuperOffice will be our tool to define our structured and differentiated customer relations even more effectively.
Der Kundennutzen auf einen Blick
Komplette und aktuelle Einsicht in das Kundenwissen und Kontaktinformationen
Verbesserte Effizienz innerhalb der internen Strukturen
Rasche Akzeptanz und Nutzung durch die Endanwender aufgrund der Benutzerfreundlchkeit
Plattform für die Ablage und den Austausch von Informationen